Chris Gray - Musical Director

Chris Gray joined Inverurie Orchestra as Musical Director in summer 2020, while we were in Covid lockdown. He is the Artistic Director of Scottish Opera's Youth Company (SOYC) and Senior Lecturer in Community Music at the University of Aberdeen. Chris has worked extensively throughout the UK and Europe as a conductor of youth and amateur ensembles. In addition, he has led Youth Choir and Orchestra Tours to Belgium, Czech Republic, Germany, Holland and Spain has given numerous World, UK and Scottish premier performances, worked with young and established international artists including Dame Emma Kirkby, James Gourlay, Judith Howarth, Ruth Palmer, Andy McTaggart and John Wallace and has recorded for Classic FM.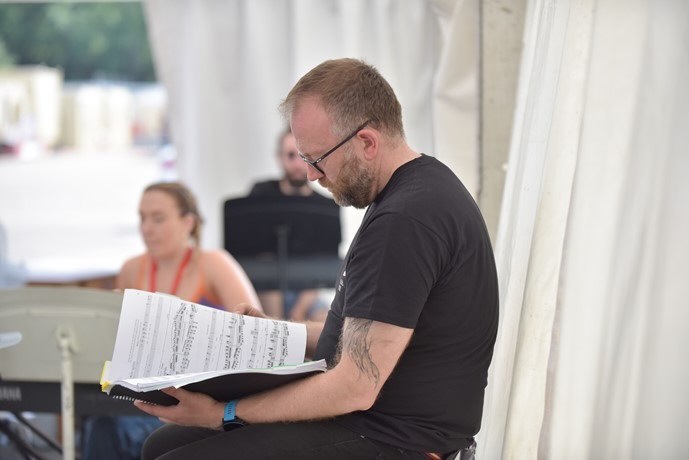 Chris Gray in rehearsals. Weill "The Tsar has His Photograph Taken" (Scottish Premier, SOYC 2021)
Chris's work in Community Music began during his undergraduate training and developed alongside his performance career. He has created and delivered educational projects and programmes for, amongst others; Royal Conservatoire of Scotland (RCS), East Ayrshire/Glasgow City/West Lothian Councils, Scottish Opera, Scottish Ensemble, Musicians Union (MU), Drake Music Scotland, Royal Opera House Oman (ROHO), Princes Trust, Teatro Sociale Como (AsLiCo) and ArtsLink Scotland.
Aden Mazur - Leader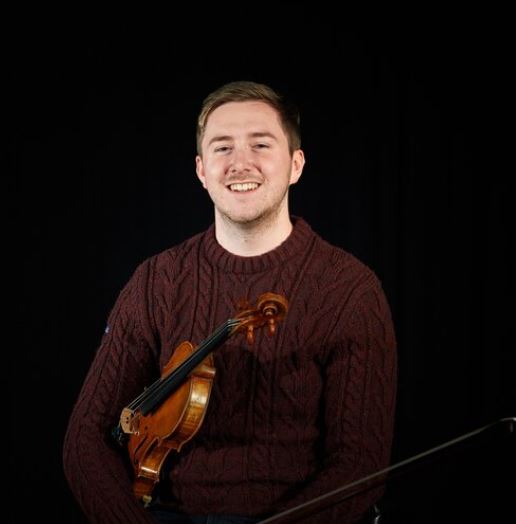 Since graduating from the University of Aberdeen, Aden has been an active member of the local music scene and joined Inverurie as Orchestral leader in 2018. Alongside upper strings teaching at St Margaret's School for Girls, Kemnay Academy, and the Wee String School, Aberdeen, he performs on both violin and piano across Scotland and has been Musical Director for a number of shows. Aden is also the Chairperson of the Aberdeen Chamber Orchestra, sits on the music committee of the North East Scotland Music School and is on the board of North East of Scotland Performing Arts. He is a member of the Incorporated Society of Musicians and the Educational Institute of Scotland.